Your Compliance Connection
Leaders in Process Safety Management, Risk Management, Hazmat, Safety, Ammonia Refrigeration Consultation & Training
About Industrial Consultants
Industrial Consultants, LLC is celebrating its third decade of service providing the training needs for companies like yours. Companies that must comply with health and safety regulations enacted by the Occupational Safety and Health Administration and the Environmental Protection Agency.
WE HAVE A REPUTATION FOR EXCELLENCE
WE BUILD LASTING PARTNERSHIPS
HANDLED BY A TEAM OF PROFESSIONALS
About Industrial Consultants
Your Compliance Connection
Industrial Consultants, LLC is focused on the food industry, due to the large number of refrigeration systems using anhydrous ammonia, for which safety and health regulations are very strict. These regulations are ever changing, with nearly every aspect of your business being impacted by OSHA and EPA. Expertise is needed at all levels to ensure compliance. Industrial Consultants continues to provide this expert assistance and guidance to help meet all your compliance needs.
Industrial Consultants, LLC is totally dedicated to assisting you in achieving your compliance goals, taking the mystery out of compliance, and helping you gain control of your safety and training needs.
Let Industrial Consultants, LLC be your compliance connection.
    Ammonia Refrigeration Training
    RETA CARO/CIRO/CRES Training
    Process Safety Management (PSM)
    Process Hazard Analysis (PHA)
    Compliance Audits
    EPA Risk Management Programs
    Safety Support Services
    Boiler Operator Training
    Plant Optimization Programs
    Mechanical Integrity Inspections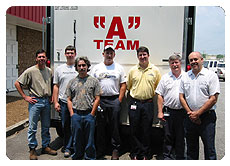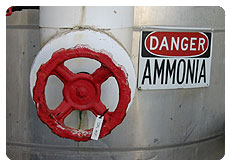 Not sure where to start? Our team is standing by to help with your PSM, RMP, hazmat, safety, & ammonia refrigeration service needs.

Call us anytime at (918) 274-8639 or fill out the form to get in touch.

In the 1970's, California was suffering from catastrophic wildfires. There were numerous fire battalions fighting multiple fires simultaneously, and virtually no communication between them. This cause...
Read More

HAZMAT teams are crucial when your facility houses and uses hazardous materials. Creating a HAZMAT team on site at your facility is important and involves planning and preparation. There are many item...
Read More